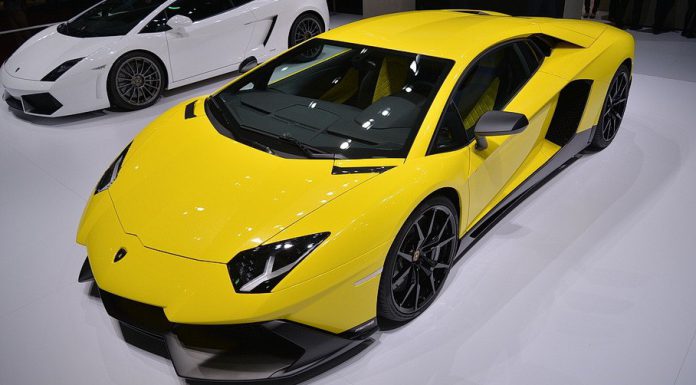 The Lamborghini Aventador LP720-4 50th Anniversario has been unveiled at the Shanghai Auto Show 2013. Its a sign of the times, the Lamborghini that has been built to celebrate Lamborghini's 50th year in business, has in fact been presented to relatively new market for the Italian supercar manufacturer.
The Lamborghini Aventador LP720-4 50th Anniversario is far less extreme than the Lamborghini Veneno we saw at the Geneva Motor Show earlier in the year. As the name suggests, it now has a 720hp rating from its 6.5 litre V12 engine. The changes are limited to an engine calibration. It now accelerates from zero to 100 km/h in 2.9 seconds and will reach a top speed of 350 km/h.
Lamborghini offer the LP720-4 with a front air intake, a new front splitter and small front side flaps. The rear end is completely new and features an enlarged diffuser and expansive meshwork. Aerodynamics are apparently 50% more efficient over the standard Lamborghini Aventador bodywork.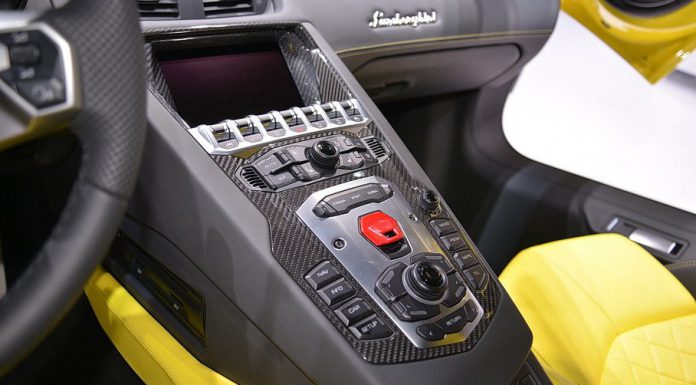 The 50th Anniversary car will be limited to just 100 cars. It is unclear how these will be allocated, yet we suspect that China will getting the bulk. Hopefully Europe and USA will get to see it soon!
[Pictures via xcar.cn]