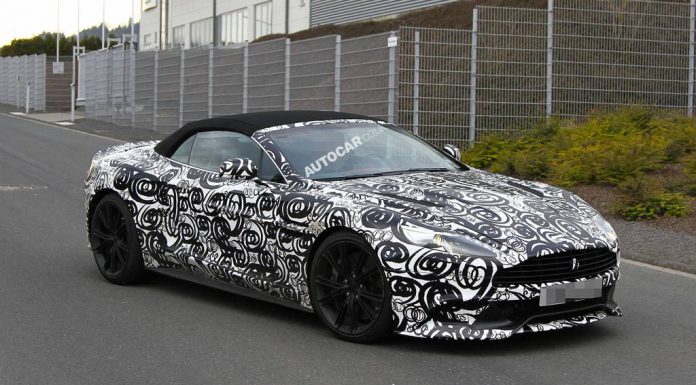 The popular testing season has just begun at the Nordschleife in Germany, and one of the very first prototypes spied doing the rounds was the upcoming 2015 Aston Martin Vanquish Volante.
The 2015 Aston Martin Vanquish Volante is expected to look almost identical to the coupe, except for the fact that it will have a fabric removable roof. Despite that point however, Aston Martin still felt the need to wrap the entire car in camouflage.
One other notable styling change will be the larger rear spoiler.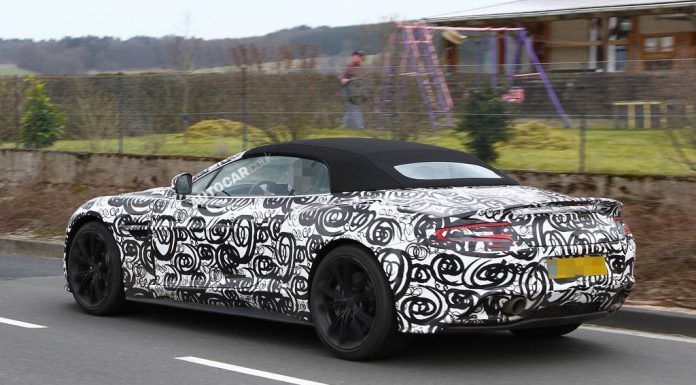 Under the hood, the 2015 Aston Martin Vanquish Volante will be powered by Aston Martin's familiar 5.9-liter V12 engine helping to propel the British supercar to 62mph in just 4.5 seconds and onto a top speed of 180mph.
The car is expected to be launched at the Pebble Beach Concours d'Elegance in late August this year.
[Via Autocar]