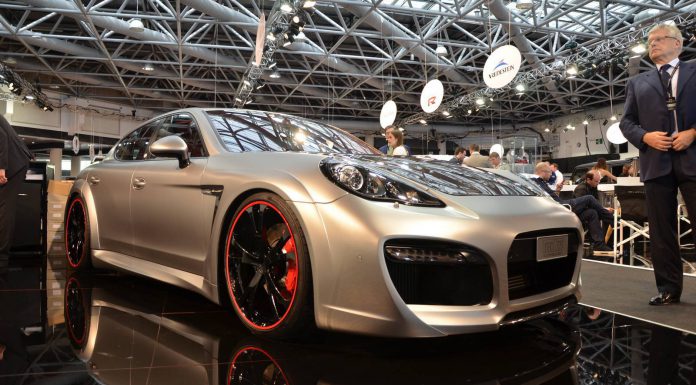 The TechArt Panamera Grand GT is on display at Top Marques Monaco 2013. It is now a mainstay of the TechArt range, we thought we'd take a closer took!
The exterior package consists of a wide variety of parts all constructed from fiber-reinforced composites based on carbon, glass-fiber-reinforced plastic and polyurethane RIM. The front bumper with integrated splitter and large ventilation intakes supports an improved supply of fresh air to the intercooler and cooling of the brake system. The daytime running lights are integrated in the front bumper as well.
It also comes with a TechArt powerkit TA 070/T1 that boosts the power output of the 4.8 liter twin-turbo engine from 500hp to 580hp. The torque figure increases from 700Nm to 830Nm.