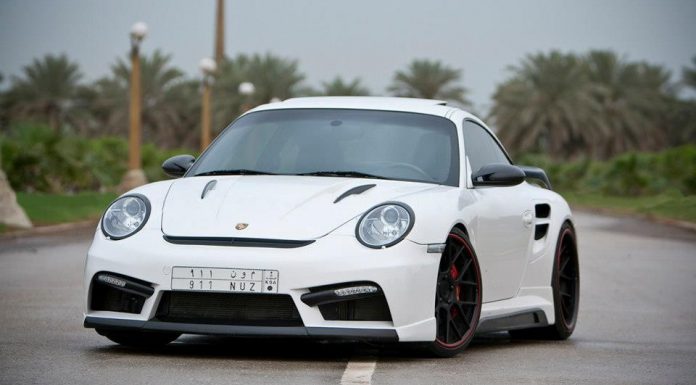 By-Design Motorsports a tuner and specialist of aftermarket products created by top notch tuners did a project based on a Porsche 911 (997) Turbo with a Misha Design GTM kit. Based in the Gulf Cooperation Council Countries, the tuner fitted it perfectly; the car itself is in white which is the original color that the kit comes in.
The GTM adds a front bumper, hood, side skirts, rear bumper with diffuser and a choice of 3 different rear spoilers. One can also fit the Duck Tail rear wing. All of the bodykits to be produced by the Los Angeles based outfit come painted as standard with white primer, allowing the owner to custom match the kit to his/her car's factory color.
This particular build was given extra stance through the black accents, the wheels are black with red accents on it, and similarly, the hood has black accents adding to the aggressive look.