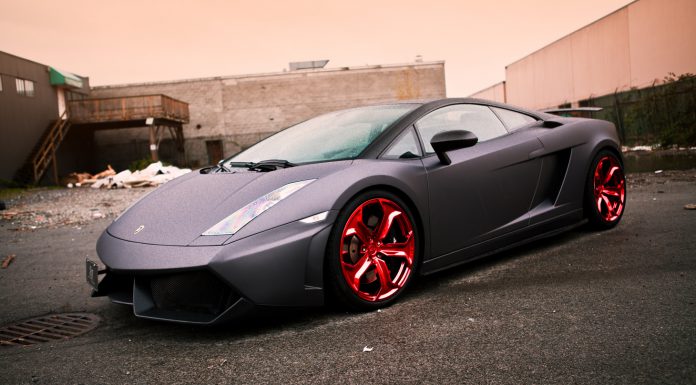 If you were asked to picture your perfect Lamborghini, what images would your brain conjure up?
Perhaps a black Lamborghini Aventador straight from the factory or perhaps a bright yellow Lamborghini Gallardo with a completely custom bodykit?
Either way, it's unlikely that your ideal Lamborghini would be a matte grey Lamborghini Gallardo with a Gallardo LP560-4 front bumper, Superleggera rear wing and bright gloss red aftermarket PUR wheels.
Nevertheless, PUR Wheels decided to showcase its brand new monoblock wheel design in a bright shade of red, dubbed Davinci Red on just a Gallardo which would certainly make the supercar stand out even more than a stock.
Fortunately, PUR Wheels offers this new series of wheels in any custom color as well as Modern Black and Lumiere Grey so if the red isn't your style, PUR wheels will inevitably have the ideal color combination for you!