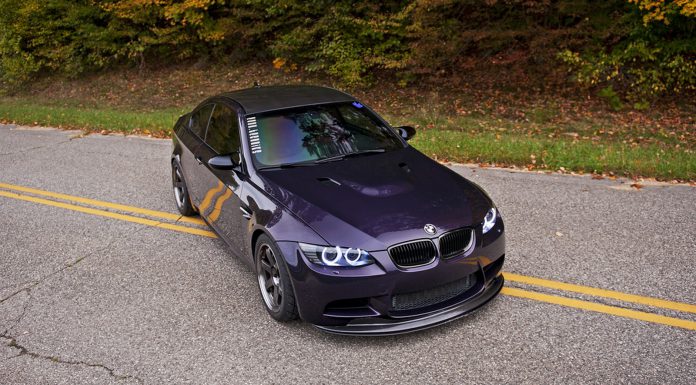 New Jersey based tuner Autocouture is back again with a BMW E92 M3 showed to us by Mode Carbon who supplied some of the parts that were utilized in this build. One of the highlights of the project is the OEM Techno Violet respray and a Motorsports Spatter paint scheme on the manifold and trim piece and that's why they named the project "Big Purp".
Paying homage to the BMW Motorsports, the went for an ESS Tuning VT2-650 supercharger kit which was custom painted by IND alongside a custom exhaust system, that meant replacing the primary catbacks with their ACM test pipes while the factory exhaust was modified to give out a more refined sound than most custom made systems, warranty still retained in this case.
The sports car was then set on Volk TE37-SL wheels in sizes of 18 inches while one can see the Alcon BBK at 405mm. The suspension system features KW Club Sport coilovers and Racing Dynamic sway bars. The Techno Violet paint job was complemented with a European Spec OEM M3 front bumper not to mention the GTS Mode carbon Variant II splitter.
The look on the headlights was enhanced by lighting guru, Jehad Zeidan of LightModz who retro fitted quad projectors into them; they now go well OEM LCI tail lights. Other details include a Mode Carbon street diffuser and a Vorsteiner double sided CSL style trunk out back. There are also Techno Violet painted roundels by Xclusv Autosport.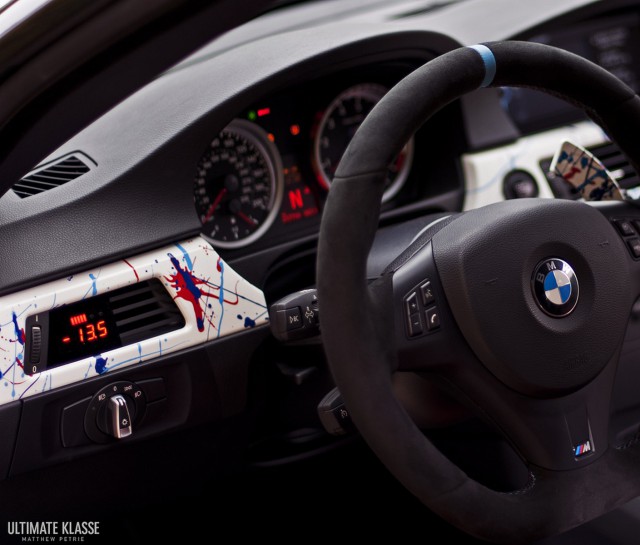 The interior is all motorsports inspired with Recaro Sportster CS seats that come in OEM Fox Red leather also by Xclusv Autosport. You shall find light blue, dark blue and red themes in the interior. The interior continues to feature a P3 boost gauge which is integrated in the trim to allow for proper readings at any given time. Lastly was the flat-bottomed OEM Alcantara Performance wheel with ACM extended DCT paddles; the photoshoot was done by Ultimate Klasse.