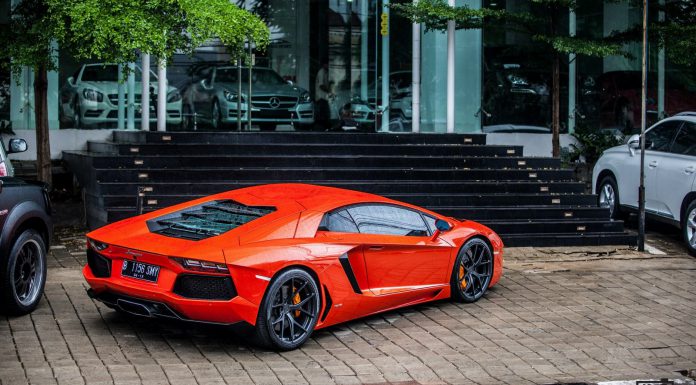 Indonesian based photographer FidoKlik is at it again this time with an Arancio Argos Pearl Lamborghini Aventador fitted with PUR Wheels. The Italian supercar is owned by Mr. Jefri a member of the Supercar Club Indonesia (SCCI). Fidoklik is the same guy who covers the events of the SCCI which we have also covered severally here.
The photoshoot shows the Lamborghini Aventador coated in Arancio Argos Pearl while the PUR wheels come in black special complement by black accents on the side panels. The brake calipers come in orange and are factory built. Also emphasizing the photoshoot was the rainy conditions with water dripping from its body. Just a recap, the Lamborghini Aventador comes powered by a 6.5 liter V12 engine producing a power of 700 PS while mated to a 7-speed single clutch transmission.
The price varies with the updates and the model year but the base price for one of these cars is placed around $387,000, as for the PUR wheels a n additional cost will be incurred.