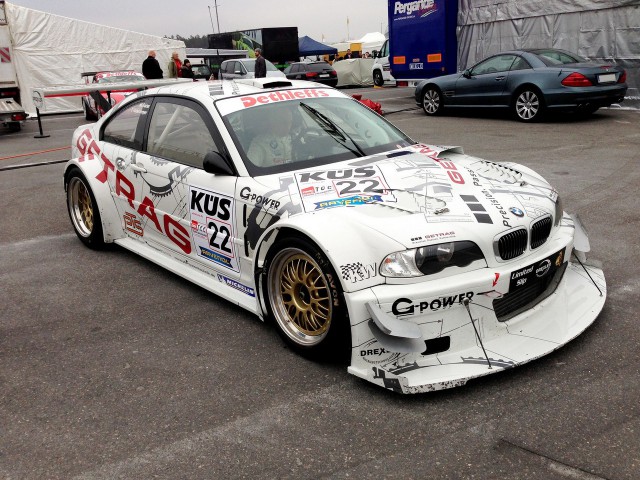 BMW tuner G-Power are proud to present the BMW M3 E46 V8 of the GETRAG racing team after it won 1st and 2nd place in its class at the season opening of the International DMV TCC at the Hockenheimring. The BMW E46 M3 uses a 4.0 liter engine from the BMW E92 M3. It's fitted with a G-Power supercharger system with ASA T1-523 supercharger kit with a power output of 650hp and it managed a strong finish in the top class amongst the 47 participants
The race car was the only supercharged car at the starting grid, competing against powerful cars such as the Porsche GT2, Porsche GT3 RS, Lamborghini Gallardo FL2, Dodge Viper GTS-R and the Mercedes SLS AMG GT3. The success of the supercharger according to G-Power is also due to the sophisticated, computer aided simulation which analyses the conditions of the air-ducting engine parts, and hence it's capable of reducing the specific fuel consumption of the engine.
G-Power further says that the supercharger has a complete aluminum cast, large volume air box to give a perfect throttle response and optimal torque curve. It's completed by the large air-to-air intercooler that is located in the vehicles front and it helps cool the boost temperature. It will cost you 8.000,00 Euro for the M3 AK I "Sporty Drive" TU supercharger system plus installation.