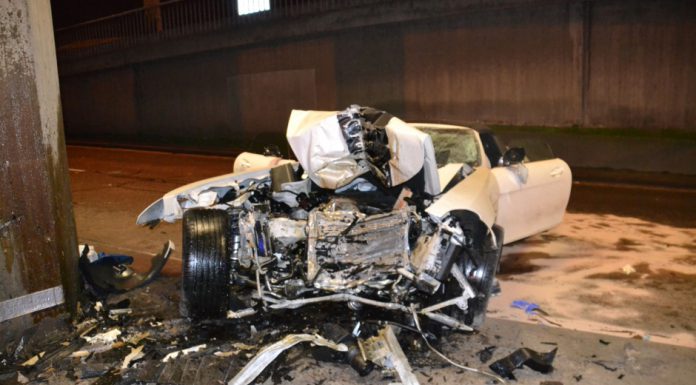 A driver and his passenger are fighting for their lives after the 46-year-old male driver slammed his Mercedes-Benz SLS AMG Roadster into a bridge pier recently.
The incident took place in Mannheim, Germany and resulted in a scene of devastation usually only seen in action-heavy films.
Parts from the expensive German supercar were thrown down the street, with the front end being completely destroyed on impact.
As a result, the car is a complete loss.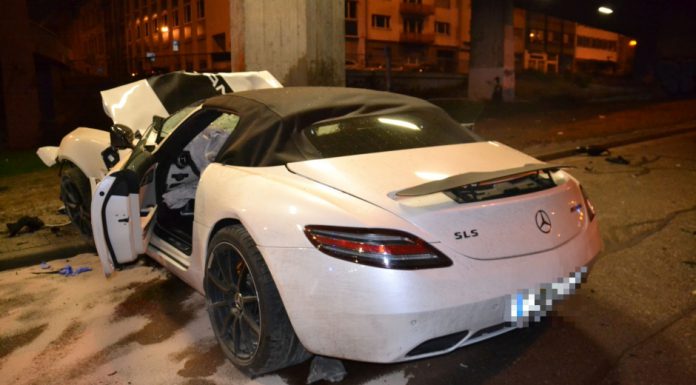 It's currently unclear how the crash occurred, but speed was likely a factor.