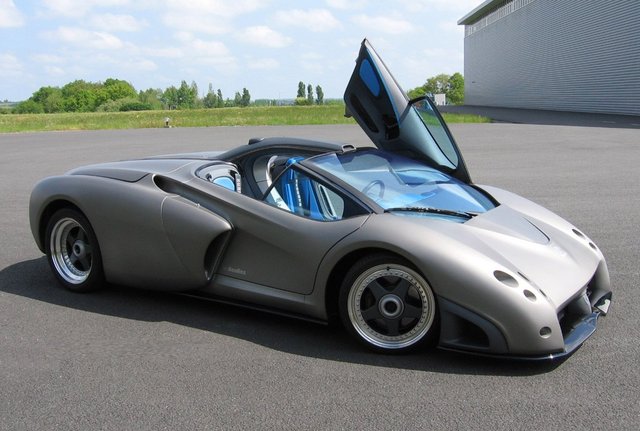 A rare Lamborghini Pregunta Prototype has cropped up for sale on Classic Driver. The vendor is a Parisian dealership called Autodrome. You might not have heard of the Lamborghini Pregunta Prototype but it is definitely an important piece of Lamborghini history. It represents that period of time before the VAG took over and at the point where Lamborghini started to get the balance sheet back on track.
This particular prototype was designed by the Italian Studio Heuliez-Torino. Many believe it to be the last fully Italian Lamborghini supercar. It was presented at the 1998 Paris Motor Show, followed shortly after by an appearance at the 1999 Geneva Motor Show. It was a completely working prototype, featuring a 520hp V12 engine. The chassis is that of a Lamborghini Diablo.
Compared to the Diablo, the structure is a lighter. It was designed to be a convertible with the option to create a closed Berlinetta layout. Only one ever made it into existence and it is currently road legal. The exterior is finished in a silver paint job with a blue interior.
The price? A substantial 1.352.240 euros. One for the collectors!