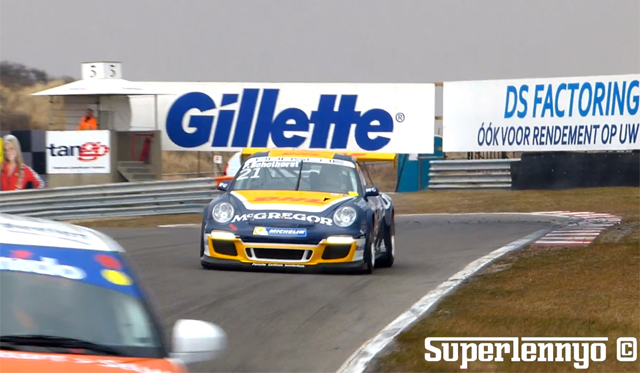 At a recent testday at the Zandvoort racetrack in the Netherlands, Superlennyo on YouTube put together the following compilation video of a Porsche 911 GT3 Cup racing around the famous circuit.
With the Porsche 911 GT3 Cup competing all around the world in numerous racing competitions, we very rarely get to hear the pure sound of the flat-six engine with some irritating commentators usually shouting over the top of it.
Thankfully however, this clip features the unadulterated exhaust note of the championship winning Porsche 911 GT3 Cup so be sure to turn up your speakers!