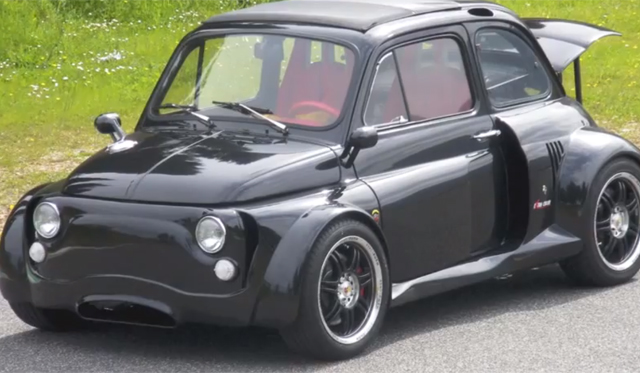 The original Fiat 500 has long been considered as a truly historic piece of engineering with it remaining one of the smallest production vehicles built to date.
The following Fiat 500 however, is not at all stock and has undergone numerous transformations throughout its long lifetime with a selection of impressive engine swaps.
Tuning of the car first began when it was fitted with a 3.2-liter Porsche 911 Carrera engine (as pictured), before then having a 3.0-liter Ferrari V8 fitted engine shoehorned into its tiny rear-engined layout resulting in the insane widebody kit you see below.
However, the Fiat 500's current spec is undoubtedly the most impressive with it now featuring a 6.2-liter V12 engine straight from the original Lamborghini Murcielago.
In order to fit such an engine, it has been squeezed into the widened body horizontally and unquestionably makes this Fiat 500 the fastest and loudest on the road!
We can't wait to see what the owner as in store for this Fiat 500 next!