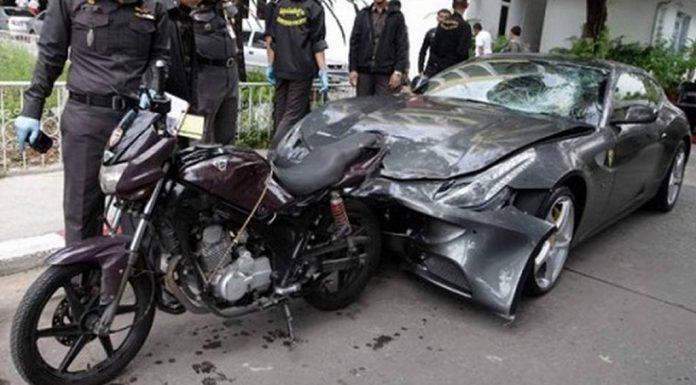 Vorayuth Yoovidhya, the son of a senior Red Bull executive could be charged with manslaughter and hit-and-run after killing a policeman while driving his Ferrari FF late last year.
A member of the public prosecutor's office has announced that police officials were looking to indict Yoovidhya for manslaughter and hit-and-run while. However, it was also announced that the police department were seeking to drop the previous charges of speeding and driving under the influence of alcohol.
However, the speeding charge was swiftly reinstated after security camera footage allegedly captured Yoovidhya's Ferrari FF speeding at over 170km/h on Sukhumvit Road.
The incident took place in early September last year, when Yoovidhya slammed into the rear of a police motorcycle being ridden by Senior Sgt-Major Wichian Klanprasert from the Thong Lor Police Station.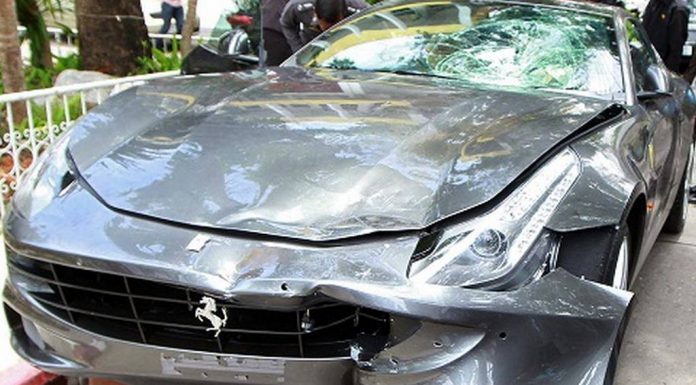 A final decision has yet to be made, but if Yoovidhya is found guilty of manslaughter and hit-and-run he'll likely face over 10 years in prison.
[Via National MultiMedia]