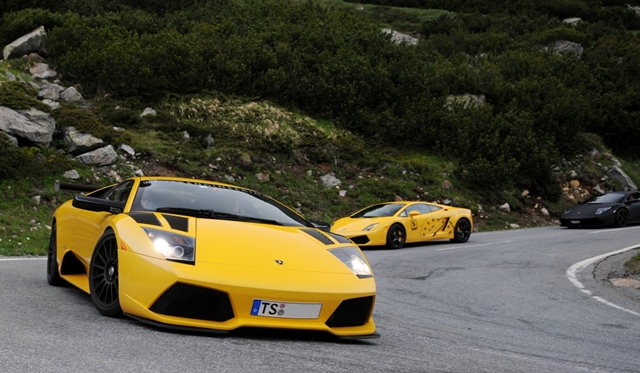 Since 2008, German company D1 Ultimate-GT organizes a few of the most exclusive full-service supercar events in Europe. In the frame of the St. Moritz Supercar Event they will host a multi-day Luxury Alpine Tour in June.
The luxury tour will stop in France, Switzerland, Lake Como Italy, The Black Forest in Germany and The Netherlands. It includes gala dinners, a helicopter ride, well planned driving itinerary, route guidance with drivers information pack, the complete organisation and more. The highlight of the 8 day tour will be a 180 supercar meet in St.Moritz where the participants will meet like minded supercar owners and rare cars from all across Europe.
The event can be tailored for corporate groups or to ones individual requirements. For more information and bookings visit their homepage.