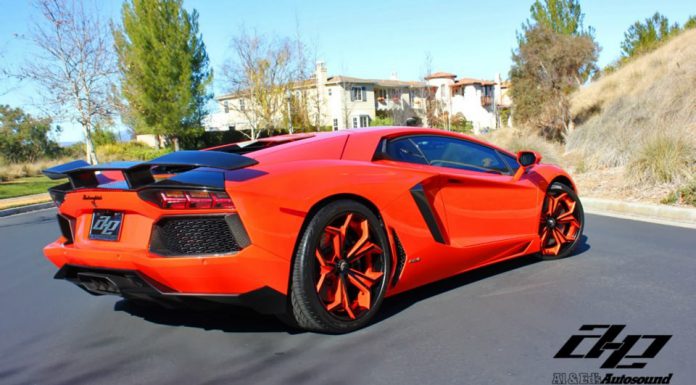 Tuner and sound specialists Al & Eds Autosound recently completed a project based on a Lamborghini Aventador which they fitted with a Mansory package and Forgiato wheels. It was then given a bright orange coating with naked carbon fiber accents for certain body panels. They managed to match everything well, including the wheels which feature orange accents with black finishing in a complementary nature.
It features a front body with a larger apron and bigger air inlets for improved ventilation of the front coolers. The new front lip and its daytime driving lights are combined with new front wings, as well as a newly designed bonnet with air inlets. The sides grow by 40 millimeters in width on the front axle and 50 millimeters on the rear axle.
The side sill connect the front with the rear of the supercar where a new carbon fiber diffuser is integrated into the new carbon fiber rear apron and a carbon fiber rear wing is added to the electronically-operated rear wing. If the engine conversion package was applied, the power goes up to 754hp from 700hp.