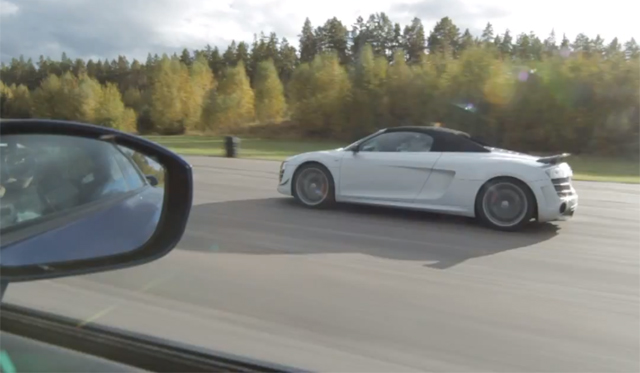 Ever since its debut in 2008, the Nissan GT-R has remained one of the fastest accelerating cars on the planet while also being one of the most popular supercars among tuners.
The funny thing about the Nissan GT-R is that upon its release, Nissan announced that it'd developed its engine to be completely un-tuneable but just weeks later, more powerful Nissan GT-R's were being pumped out of tuning facilities all around the globe.
While upgrading the Nissan GT-R to over 1000hp is popular, simple modifications such as de-catting the standard exhaust system and adding a Y-exhaust pipe can also boost the performance of the Nissan GT-R with the following example delivering an impressive 530hp.
With all that being said however, is all of that enough to beat a completely standard Audi R8 GT Spyder in a rolling drag race?
Well, you'll have to watch the video to find out!