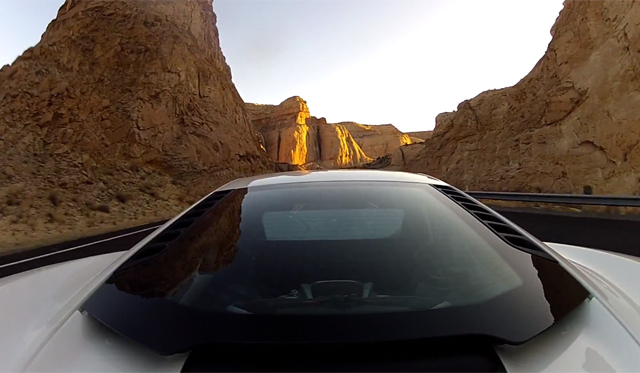 With YouTube-based automotive shows seemingly gaining popularity by the day, better put together car review videos continue to flood the internet as videographers and journalists combine to create their own Top Gear-esque reviews.
The only problem with this is that the plethora of cameras shots used in such videos somewhat takes away from the pure driving experience offered by some of the great modern-day supercars.
Fortunately however, the team at Car and Driver haven't fallen into that trap with their latest video featuring no special effects and no annoying host but just a portable camera, the stunning roads of Utah and a white McLaren MP4-12C.
As the clip shows, Car and Driver strapped a camera to the rear wing of the McLaren MP4-12C and captured the following 28 minute driving extravaganza of the car, with the active aerodynamics of the MP4-12C also being on display!