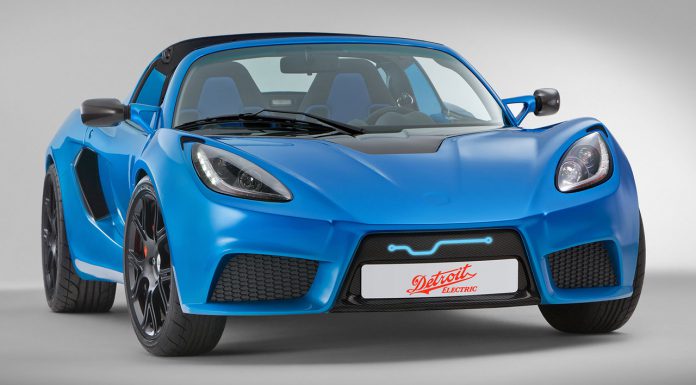 A couple of weeks ago, reinvigorated American sports car manufacturer Detroit Electric released a teaser image and details of a car it said it'd debut at the start of April.
At the time, we were slightly sceptical of such a car ever seeing the light of day, but lo and behold, Detroit Electric have come good on their promise with the recent release of the Detroit Electric SP:01 electric sports car.
Based heavily off the current Lotus Elise, the Detroit Electric SP:01 features custom carbon fiber bodywork from Detroit Electric while the fully independent front and rear suspension system and front anti-roll bar have both been maintained from the standard Lotus Elise.
Similarly, the Detroit Electric SP:01 uses the same mid-engined layout as the Lotus Elise except for the fact that the engine bay also supports a large battery back.
Powering the Detroit Electric SP:01 are two 37-kWh lithium-polymer batteries and an AC electric motor which combine to pump out 201hp and 166lb-ft of torque. Consequently, Detroit Electric claims that the SP:01 is the world's quickest electric car with it capable of hitting 62mph in just 3.7 seconds and a top speed of 155mph.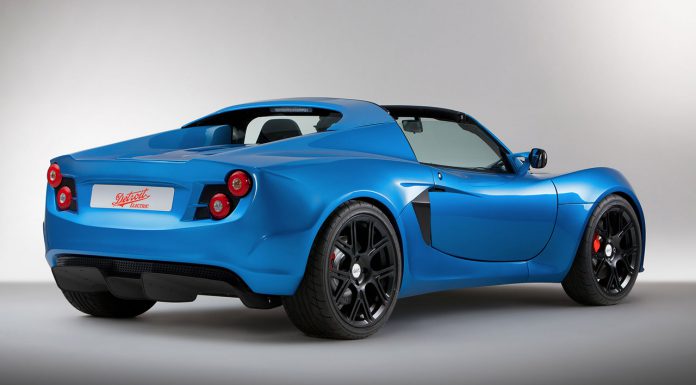 What's more, the Detroit Electric SP:01 then brings together the best of both world's from the Lotus Elise and Lotus Exige with it featuring a removable body-colored hardtop.
Detroit Electric hopes to put the SP:01 into production as soon as possible with a base price of $135,000.