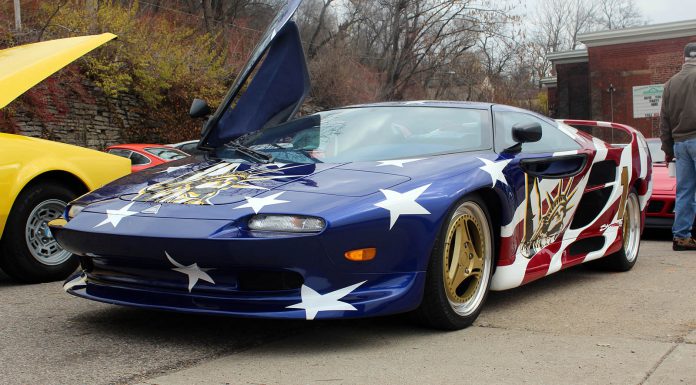 The Vector M12 has to be one of the most famous supercar flops from the past century. Produced in America from 1995 to 1999, the Vector W12 carried on the outlandish styling of its predecessors and was fitted with a 5.7-liter Lamborghini V12 engine.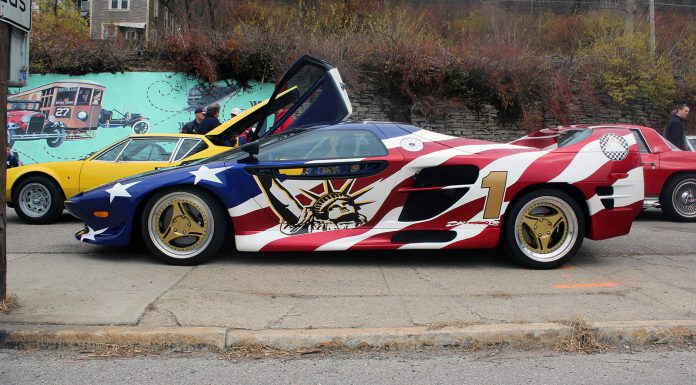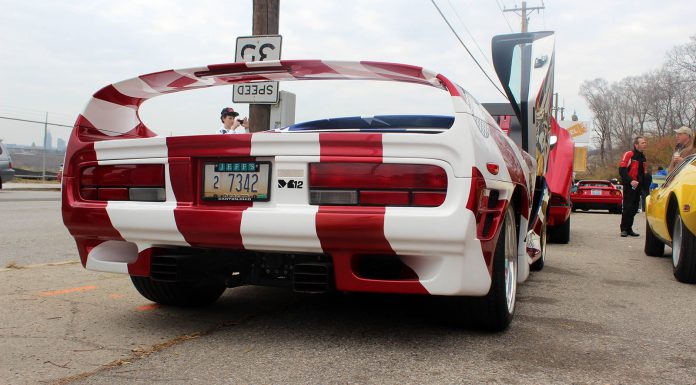 With just 17 Vector M12's being produced, exclusivity has made the Vector M12 one of the rarest supercars to spot and Justin Pedoto recently sent us the following images of the very first Vector M12 ever produced while present at a local cars and coffee event in Cincinati, Ohio.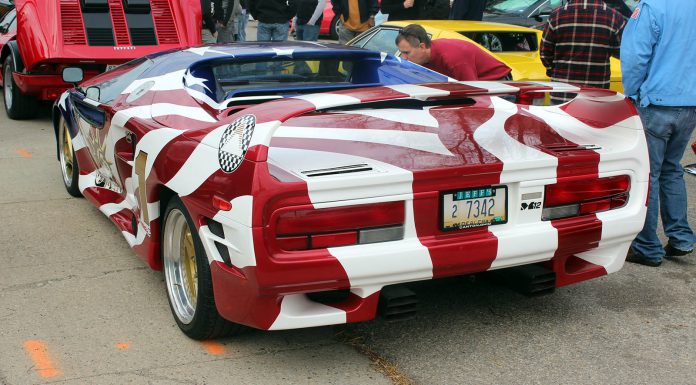 This particular Vector M12 has been painted with the American flag, and Vector reportedly opted for this color choice as to influence rich Americans that this was the best supercar to buy.
[Via Flickr]