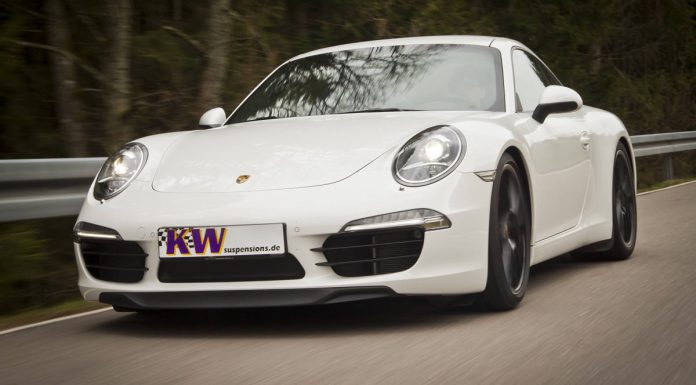 Suspension specialists KW automotive have just released their brand new KW coilover springs for the relatively new 991-generation Porsche 911.
KW automotive has been at the absolute forefront of aftermarket suspension systems for years now, and have consequently been featured on GTspirit numerous times before. However, the following set arguably takes KW automotive up to an entirely new level.
Their new KW coilover springs for the Porsche 991, are manufactured in OEM quality and allow for continuous lowering of the car anywhere in the range of 15 to 35mm depending on the wheel and tire combination.
Manufactured from high tensile chrome silicon steel, these KW springs therefore allow owners to reduce the ride height on both axles.
"This has the great advantage," said KW Product Manager Johannes Wacker, "that you do not have to decide a fixed lowering in advance like it is the case at regular sport springs."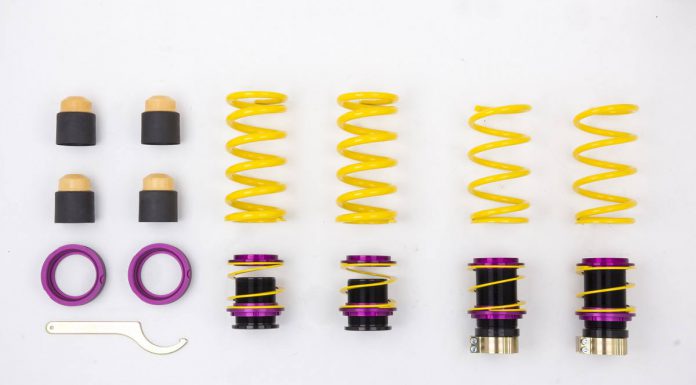 If that wasn't impressive enough, the KW coilover kit also maintains the standard Porsche 911 dampers and the Porsche Active Suspension Management (PASM) kit.