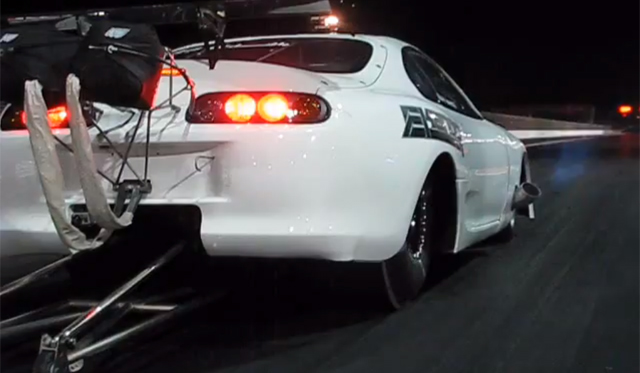 Titan Motorsports and EKanoo Racing have just set a new world record for the quickest import across the quarter mile with their insane white Toyota Supra.
Built specifically with the drag strip in mind and nothing else, this insane Toyota Supra managed to complete the 1320ft sprint in just 6.237 seconds at an equally impressive 366km/h top speed!
Be sure to watch both clips to get a real sense of just how fast the Toyota Supra can be!