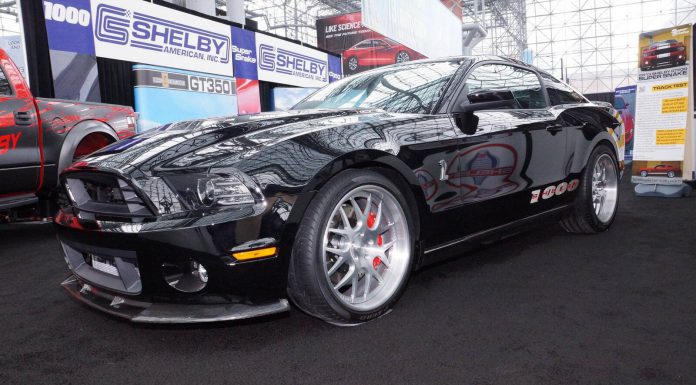 The biggest tuning story of the New York Auto Show 2013 is undoubtedly the Shelby 1000 S/C. It is a 1,200hp version of Ford's already impressive Shelby GT500. This is about as extreme as Shelby American gets – not to be confused with Ford's Shelby moniker or with the Shelby SuperCars brand. We took a closer look.
The Shelby 1000 S/C is based on the Ford Shelby GT500 with a 5.8 litre V8 power plant and 662hp. Shelby then strips the entire black and "strengthens the internals, then cranks up the power". 100 Shelby 1000 S/C's will be built. The modifications include a Shelby/Kenne Bell 3.6L Supercharger with 4.5″ inlet pipe and 127mm MAF, Borla Custom 3″ Stainless Catback Exhaust and Shelby/Eibach R2 adjustable suspension.
The car comes complete with over 40 other upgrades. Let us know what you think in the comments box below!