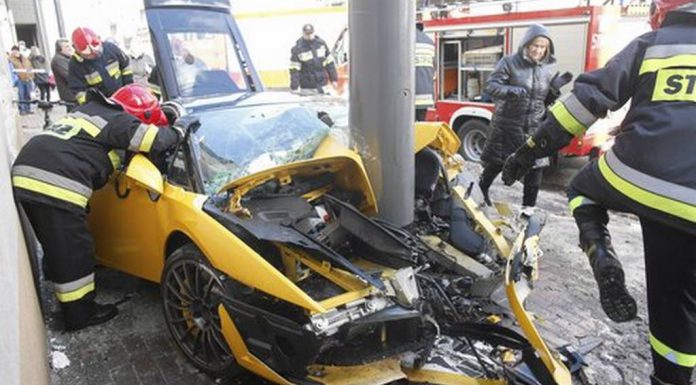 An exclusive Lamborghini Gallardo LP560-4 Bicolore was recently destroyed in a devastating crash in the heart of Poland.
The 38-year-old male driver apparently lost control of the high-powered Italian supercar due to wet roads, and speared straight into a light pole rendering the Lamborghini Gallardo LP560-4 Bicolore a complete wreck.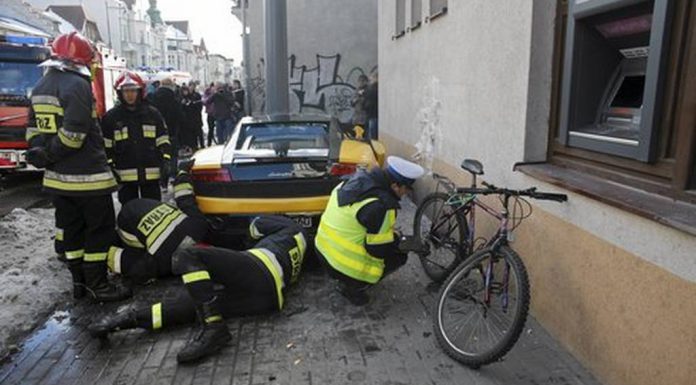 The health status of the driver is currently unknown, but it's likely the car will be sent straight to the scrap yard although a few components including its engine could be removed and sold individually.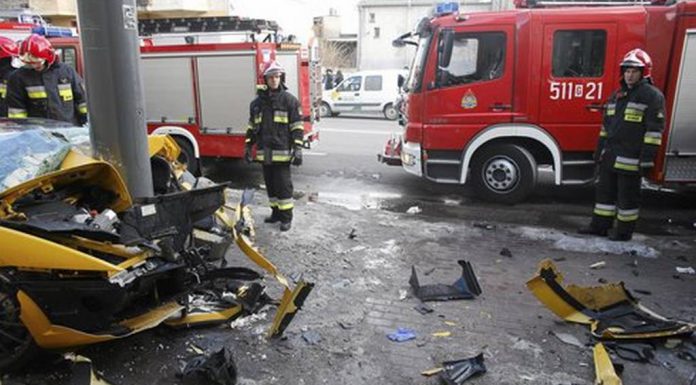 [Via Wiadomosci]