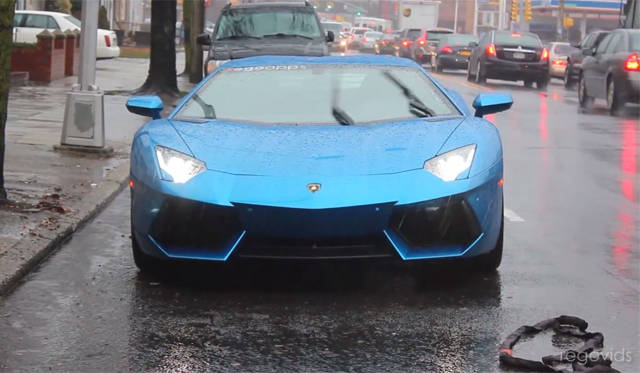 Sure, supercars are all about speed, precision, power and dramatic styling, but they also have the ability to be much, much more than that.
Supercars have the capacity to fascinate and inspire, the ability to simply stop everyday citizens in their tracks, drop their jaws to the floor and simply leave people in amazement and this rarely acknowledged point of supercars is demonstrated beautifully in the following video.
American app developed Allen Wong not only owns an Azure Blue Lamborghini Aventador, he is also regarded as the world's youngest Lamborghini Aventador owner and as the following video shows, he really has a heart for bringing smiles to the faces of everyday citizens.
During the clip, Wong returns to the poor neighbourhood he grew up in and visits his former neighbour who attends a public school in the region. He then surprises her with a school pick-up in his Lamborghini Aventador and went about driving the lucky girl down to Times Square in New York City for what would have inevitably been an unforgettable experience!