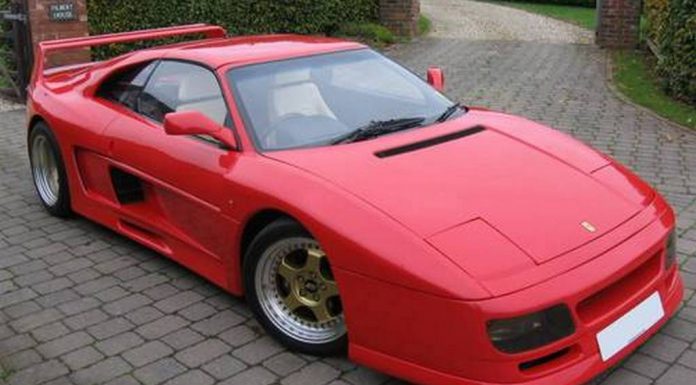 An extremely rare 1990 Ferrari 348 TS tuned and outfitted by Koenig is currently up for sale at Car and Classic U.K.
Featuring a completely bespoke Koenig body conversion and a Koenig twin-turbo system, this car pumps out an almighty 550hp and is capable of sprinting to 62mph in just 4.4 seconds before topping out at a Ferrari 458 Italia rivalling 201mph!
This car is just one of two in the U.K. and one of only a handful in the entire world!
And how much for this incredible piece of machinery I hear you ask?
Well, the car has been listed at an almost unbelievably cheap £34,995 so any potential customers better be quick!
[Via Car and Classic]