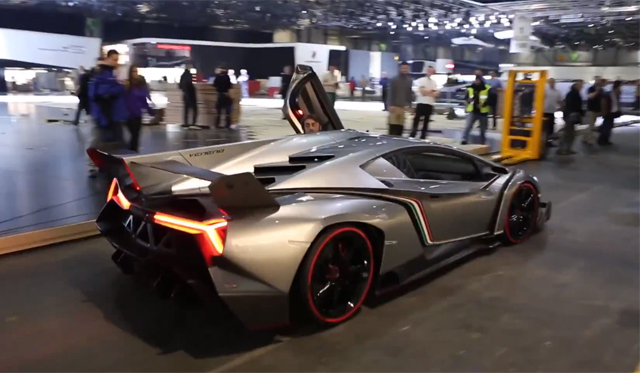 With the Geneva Motor Show 2013 officially finished for this year, SellerieCimes on YouTube managed to capture the following video of the Lamborghini Veneno being reversed out the Geneva Palexpo convention centre.
The clip unquestionably gives us our best listen to just how aggressive the 6.5-liter V12 engine fitted to the Lamborghini Veneno sounds, with the driver even employing some clever reversing tactics to ensure he got the $4 million hypercar out unscaved.
What this entailed was the driver opening the famous scissor door, sitting on the side of the tub and looking over his shoulder!