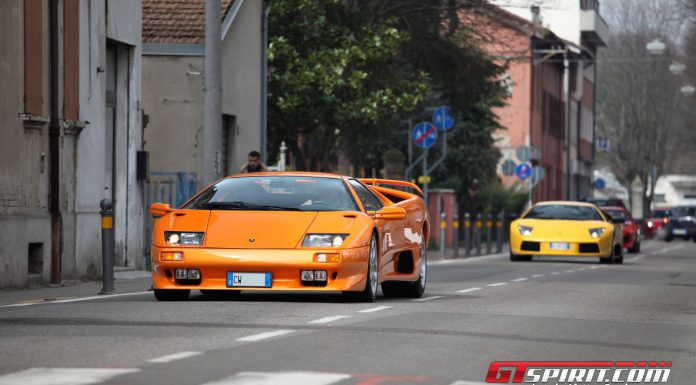 Italy is home to the world's best supercars, whereby most of them hail from the country, a supercar gathering in the country is always the best way to prove this fact. Our friend Matteo from italiansupercar.net has been generous attending almost all events and providing us with his shots. The latest event was the Motori & Sapori Supercar Gathering 2013, now in its 12th edition.
Matteo recently showed us the "Believe Me Crazy" Supercar Gathering held in Cremona is a small city in the Lombardy region of northern Italy, this time he went to Castelfranco Emilia a town in the province of Modena, home to Maserati, Pagani and not far from Lamborghini and Ferrari homes. This year's event was attended by various cars including the Ferrari 275 GTB4, one Bentley Azure 330 GTC and a dark blue Ferrari 365 GT 2+2, the new Lamborghini Gallardo LP560-4 was also there.
The event proves that the small town of Castelfranco Emilia famous for inventing tortellini, a typical Italian food and also where lambrusco wine is produced can also host the world's most exotic supercars. The icing on the cake was provided by the arrival of Davide Testi, Pagani's chief test driver with the mighty Pagani Huayra.
Here is a video of the Pagani Huayra