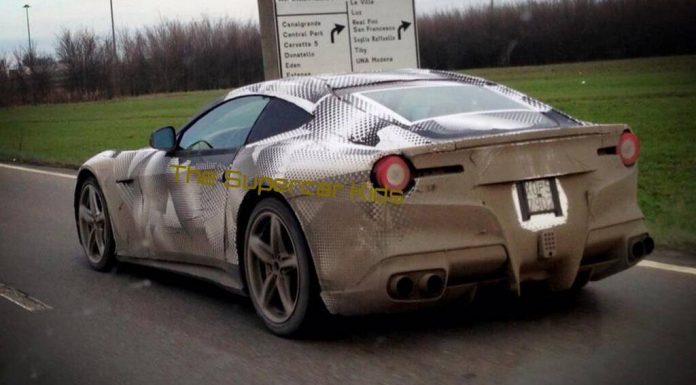 Remember the mysterious Ferrari F12 Berlinetta spied testing a couple of weeks ago? Well, according to the latest rumors, that car could have in fact been a disguise for the 2015 Ferrari California because after all, it is a little bit early for additional variants of the Ferrari F12 Berlinetta to be produced.
If this was the case then Ferrari had all of us fooled as we originally thought it was a convertible version of the F12 Berlinetta.
The 2015 Ferrari California has been spied testing as far back as 2011 and is speculated to receive a twin-turbo V8 engine with a power output between the 562hp of the Ferrari 458 Italia and the near 600hp expected output of the Ferrari 458 Monte Carlo.
The new Ferrari California will likely receive similar styling cues to the Ferrari F12 Berlinetta and is expected to be revealed at the Geneva Motor Show 2014 next year.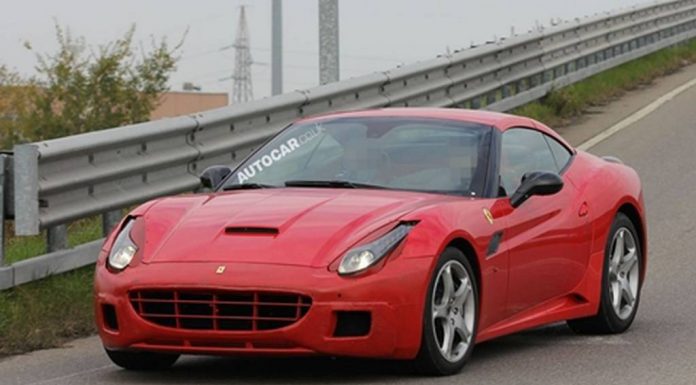 If this turns out to be the case, then the 2015 Ferrari California is likely to hit dealerships in mid-2014.
[Via Teamspeed]