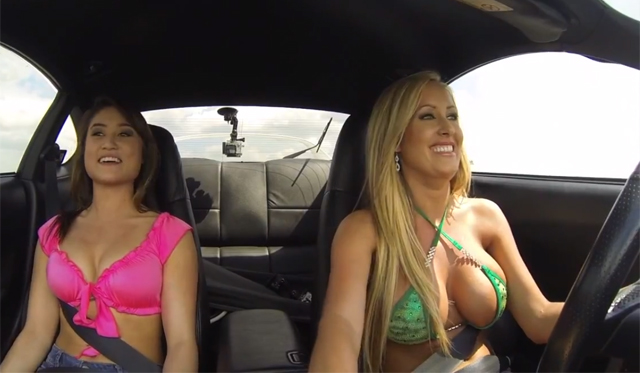 On top of being quite a famous Playboy model, Jessica Barton is also a certified rev-head and drag-racing expert.
As a result of this obsession, she used to own a 1,100hp Toyota Supra built by Titan Motorsport which was then stolen and stripped of parts late last year.
However, the team from Real Street Performance recently gave Jessica the chance to drive their 1,000hp Toyota Supra at the annual TX2K13 event in Texas last week and in typical Jessica style, she drove it with just a bikini on!
The trip was captured on film with the Playboy model also taking another swimsuit model along for the ride!