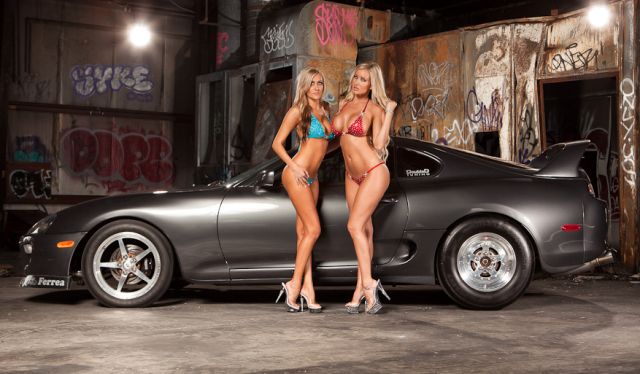 We're asking our US readers to keep a look out for Jessica Barton's 1,165rwhp Toyota Supra which went missing recently. Jessica is a model as you'll see from the photos we've included in the post. She has modeled for Playboy and FHM in the past, as well as all the biggest Import and Tuning magazines. Many of you will have heard of her before!
Her Supra is also recognisable as being one of the fastest in the world. It features a unique Aston Martin Meteorite Silver colour scheme, both inside and out. The car is heavily modified, it runs E85 ethanol pump gas, a Motec engine management and a bespoke 76mm turbocharger. The car was built and maintained by Titan Motorsports.
The car is about as bespoke as it comes. The exterior modification include a Modelista carbon fiber front lip spoiler and Volk Racing SF Challenge street wheels (18×9 front, 18×10 rear). Hopefully someone will catch a glimpse of this very unique Supra, or parts that have come from it. We're sure Jessica would appreciate it if our readers could share any information.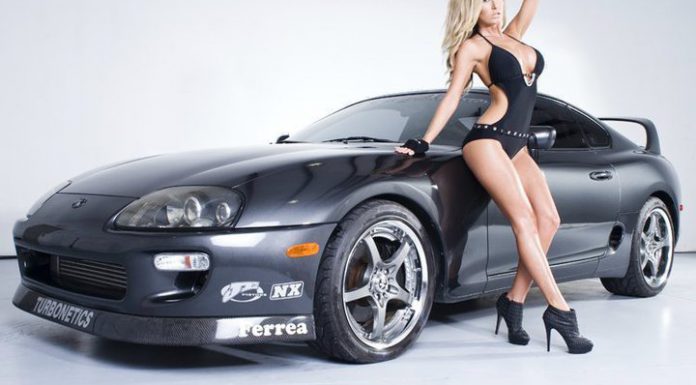 The car was stolen between 10pm and 4am from the Waterford Lakes area, Florida on 03 January 2013. Read more about the car at ImportTuner.