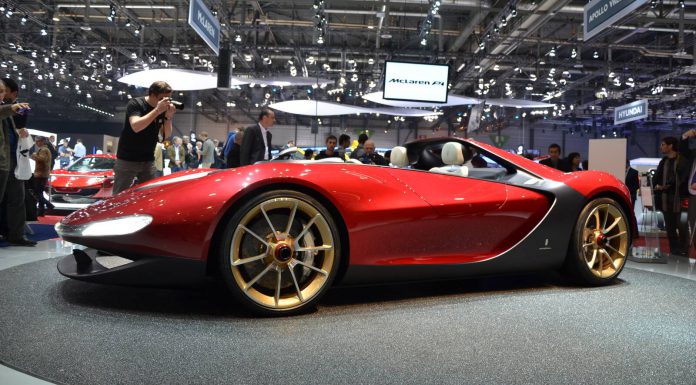 After a successful unveiling at the Geneva Motor Show 2013, Italian design firm Pininfarina has declared that its Pininfarina Sergio Concept could be put into production in extremely limited numbers.
Pininfarina CEO Silvio Angori told Automotive News Europe that "We are considering a very limited run of five to six units."
Based on the same platform as the Ferrari 458 Italia, the Pininfarina Sergio was created as a tribute to company founder Sergio Pininfarina who died last year aged 85 and stunned crowds at Geneva with its unique styling and barchetta body style.
However, if Pininfarina does decide to put the Pininfarina Sergio into production, it'll do so with the addition of a windshield.
"We already know how and where to modify the Sergio concept car to make it into a compliant, street-legal model," said Pininfarina chief designer Fabio Filippini.
[Via Left Lane News]