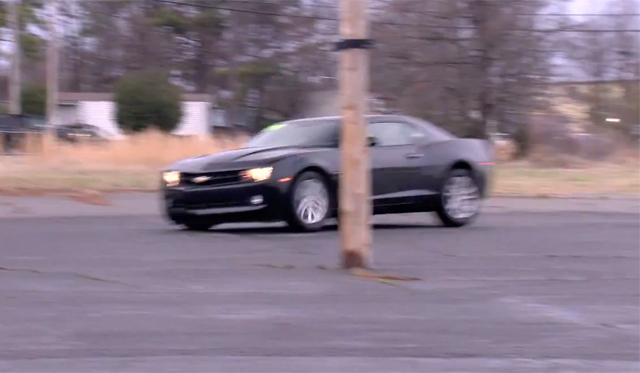 Pepsi MAX and race car driver Jeff Gordon recently teamed up to take an unsuspecting Chevrolet dealer on the ride of his life when Gordon went undercover as a prospecting customer only to perform numerous stunts during what should have been a routine test drive.
The only catch to this entertaining clip however, is the fact that it is completely fake. The experts over at Jalopnik broke down the video and claim that every single thing about the clip was fake with Jeff Gordon not actually being the man behind the wheel.
https://www.youtube.com/watch?v=Q5mHPo2yDG8
Additionally, the man in the passenger seat was reportedly a salesman from the Troutman Motors dealership but in actual fact, he's just an actor. After all, why would you allow someone to test drive a powerful Chevrolet Camaro after they claim they're not interested in purchasing the muscle car?
With all that being said, it's still an entertaining video to watch!