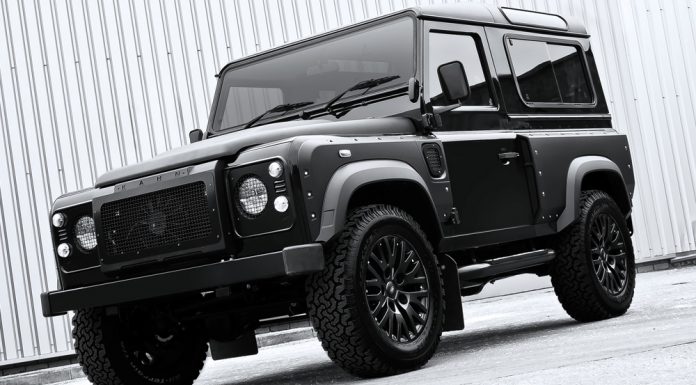 Once again, A. Kahn Design has presented a new Land Rover Defender portfolio, the Kahn Defender XS90 2.2 TDCI – Chelsea Wide Track. The designer has already showed us the Military Edition Land Rover Defender which was a trail of bravery.
This time, the designer has enhanced the brake calipers finishing them in liquid red, front and rear wide wings with integrated vents and bolt apertures. It also features extended wheel arches in satin black, front and rear wing vent mesh inserts while the roof is in satin black. The bonnet vents come with mesh, diamond LED B6 headlamps and the front grille that has Kahn branding.
Other detailing on the exterior includes the Kahn prototype wing blades, side vents with mesh with hardwearing mud flaps. It comes with a Chelsea Truck Company spare wheel cover and undercar Kahn logo projection floor light. The Kahn cross hair exhaust system takes care of the airflow business; it's centered round a radical design and interconnected in order to coalesce design.
The interior lives to the name Kahn Design, a bespoke touch that incorporates complete front and rear racing seats in black leather with Harris Tweed inserts and silver stitching. The steering has billet machined leather and the rev counter facia is in red. Other add-ons include a Kahn Design fire extinguisher, front and rear cabin floor mats, vented foot pedals in machined aluminum, interior entry LED lights for rear cabin and Churchill time clock facia insert in red.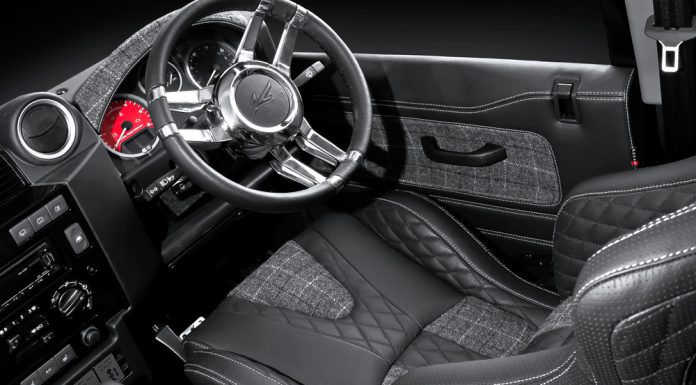 The Land Rover Defender was then set on Kahn wheels specifically the 8 X 18 inch RS Defender wheels in satin black fit all original center caps.