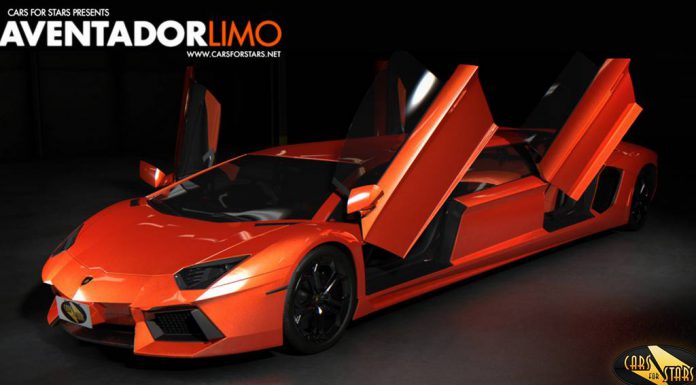 Have you ever been in or seen a luxurious limousine which left you somewhat disappointed? Well if that's the case, Cars For Stars may have the limo just for you if the appropriate sponsors get on board to get the project underway.
As the following rendered images and video show, Cars For Stars hopes to turn a stock Lamborghini Aventador into a limousine while maintaining its aggressive stance and original body work to ensure that from the front and rear, the Lambo Limo looks identical to the standard car.
The car would then feature an extremely stretched mid-section paving way for a luxurious interior with a complete bar and in trademark Lamborghini style, even the rear doors would be scissor doors just like the standard car.
What's more impressive with this proposed creation is the fact that Cars For Stars would retain the Lamborghini Aventador's stock 6.5-liter 692hp V12 engine thus making this not only one of the most extreme looking limousine's on the market, but also one of the fastest and most powerful ever conceived.
Furthermore, it's likely that the car would ditch the all-wheel drive system of the standard two-door coupe in favour a rear-wheel drive layout.