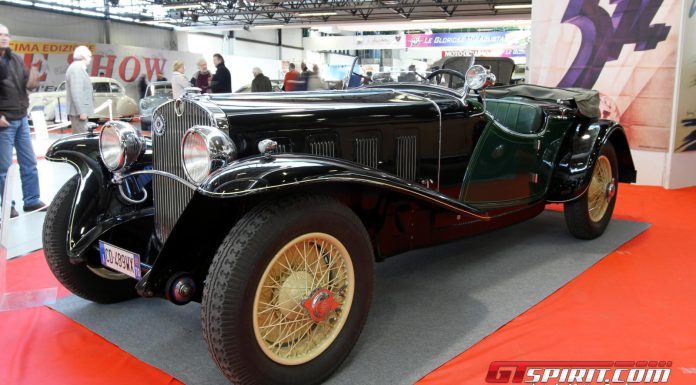 The Old Time Show is an Italian vintage car show that happens annually, showcasing Italy's best cars. This year's event is happening at the Fiera di Forli' S.P.A. exhibition center which is situated in an industrial-type architectural design covering a total area of 45,000 m2, and in the region of Emilia Romagna, one of the richest, most developed regions in Europe. Thankfully, our friend from the region Matteo of Italian Supercar managed to get photos from the event.
Now in its 10th edition, the event is happening under the theme, "Great Fiat" showing Fiat cars manufactured from its launch until the fifties. Among the most important, the 1914 Zero 12/15 HP which was the first Fiat car built in a small series and the 1913 Chiribiri Biblock with 40 hp and it broke the world speed record for the timed kilometer from a flying start at Monza circuit with a top speed of 160km/h!
The 2013 Old Time Show will showcase the Fiat 8V characterized by a fiberglass body weighing just 48kg! It was built for rich clients from 1952 to 1954, produced in 114 units. And in case you didn't know, the last car to feature the V8 was one of the 25 units in the Zagato variation. The V8 also meant victory in racing for Fiat as seen in the 1955 Berlin Grand Prix where they beat Porsche teams.