The team at Falken Motorsports has just revealed its updated 2013 Porsche 911 GT3 R the crew is set to field at the Nurburgring 24 Hours.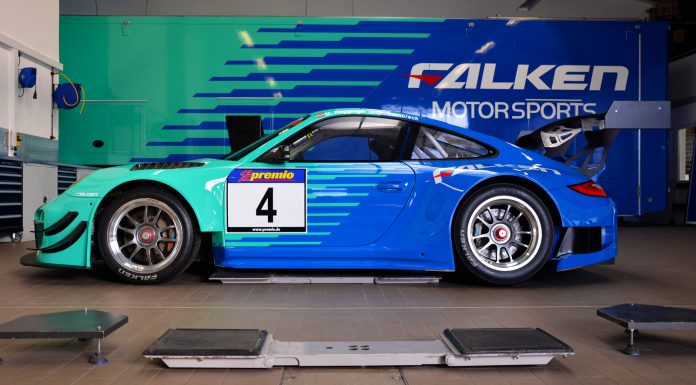 Falken Motorsports is aiming for a top ten finish in their class at the 24 hour event, and in order to achieve this, the team will field an unchanged driver line-up consisting of Sebastian Asch, Peter Dumbreck, Wolf Henzler and Martin Ragginger.
The Porsche 911 GT3 R the team will enter however, has undergone some pretty serious updates as it will include a brand new aero package including wider wings, a new splitter and double canards and a larger rear wing. Additionally, the updated GT3 R features larger cooling vents and rear wheel arches while the car can also run 12" wide rims at the front.