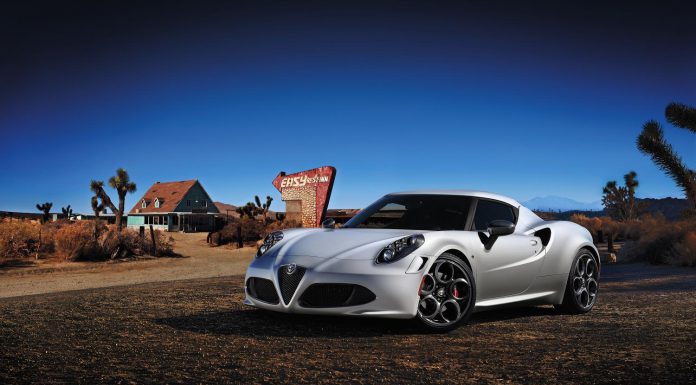 Alfa Romeo has revealed images of the Alfa Romeo 4C Launch Edition after its debut at the Geneva Motor Show 2013. The limited edition Alfa Romeo 4C will only see a production run of 1000 cars, 500 to be sold in North America, 400 in Europe, Africa and Middle East and 100 to the rest of the world.
The power plant is a new direct-injection 240hp 1750 turbo petrol engine which is an evolution of the engine already in use in the Quadrifoglio Verde version of the Giulietta. The new '4 cylinder' 1750 Turbo Petrol engine implements an innovative aluminum block and specific intake and exhaust systems which have been optimised to enhance the sports appeal of the car even further.
It features direct fuel injection, dual continuous variable valve timing, a turbocharger and a revolutionary scavenging control system that gets rid of any turbo lag. The top speed is more than 250 km/h and acceleration from 0 to 100 km/h in 4.5 seconds thanks to the Alfa TCT twin clutch transmission with shift paddles at steering wheel and new Alfa DNA selector with additional 'Race' mode.