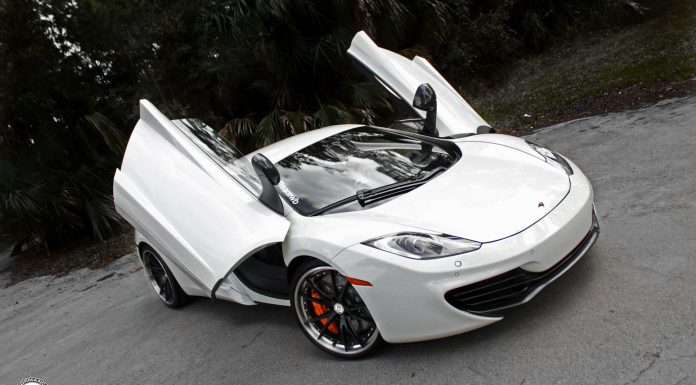 Thanks to the McLaren MP4-12 having taillights unlike any other on the market, McLaren has been able to keep much of the rear end of the British supercar black as the taillights simply disappear into the rear grille and exhaust outlets.
As a result of this, the McLaren MP4-12C can look extremely stealthy from the rear, and there's only one way to make such a car look even more menacing and that's through the fitment of a set of black aftermarket wheels and that's exactly what Wheels Boutique did with the following white McLaren MP4-12C.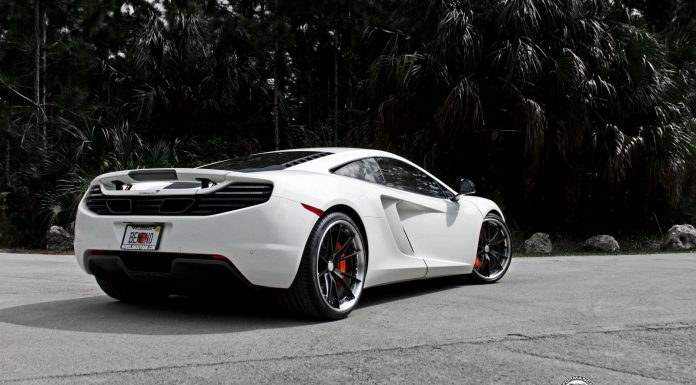 The car has been fitted with a set of aftermarket shoes from HRE wheels, with these being the company's S104 model featuring matte black spokes and a silver outer rim.