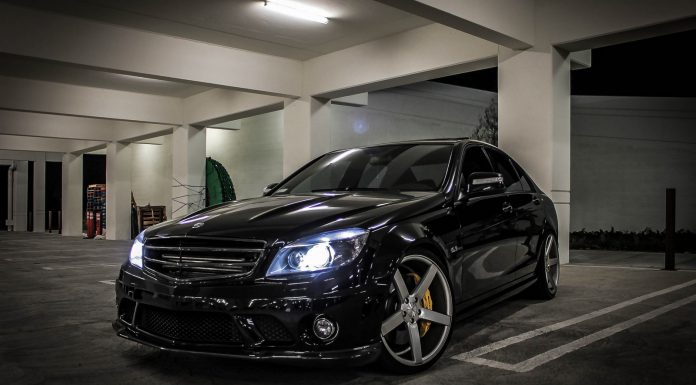 Mode Carbon demonstrated their talents with the Mercedes-Benz C63 AMG in quite a few projects recently including the White Series Mercedes-Benz C63 AMG. Their latest feature is similar and named Striker. This time the conversion was carried out by Need 4 Speed Motorports.
The front fascia of the vehicle receives a full carbon makeover, with Mode Carbon's V1 Front Lip and Mode Carbon's full carbon fiber Grille replacement. The glossy carbon fiber additions accentuate the already menacing AMG bodylines. The Rear of the vehicle receives the full Mode Carbon treatment as well, with the signature Bootlid Spoiler and Rear Diffuser.
The enlarged fins and protruding trunk profile make for a striking silhouette. The proper amount of emphasis was placed on the stance of this Mercedes-Benz C63 AMG. This ride is outfitted with 20 inch Vossen CV3 Wheels and a full KW3 Suspension, which results in the perfect ride height for this Mercedes-Benz C63 AMG.