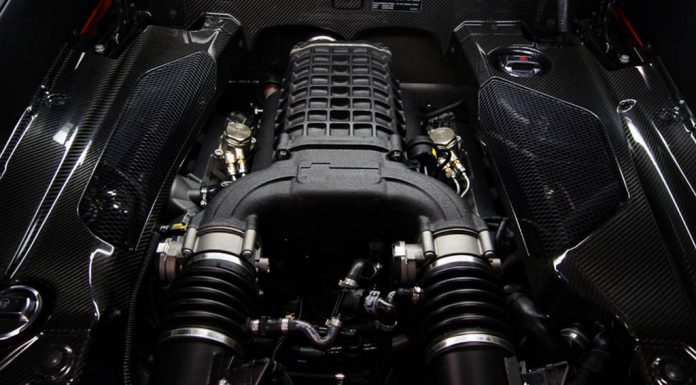 For those very few that feel the standard Lamborghini Gallardo LP560-4 which pumps out 552hp just isn't quite fast enough, and yet don't want to go to the other end of the spectrum with a 1250hp, twin-turbo Gallardo from Underground Racing, VF-Engineering has just released a new supercharger kit for the Lamborghini Gallardo LP560-4 which finds the perfect middle ground at 760hp.
Unlike many twin-turbo packages, the supercharger system from VF-Engineering is a 100% bolt-on system and provides steady boost all the way from below 2,000rpm to the car's 8,500rpm redline. Additionally, all Lamborghini Gallardo LP560-4's fitted with this system will receive a tweaked and more precise throttle response.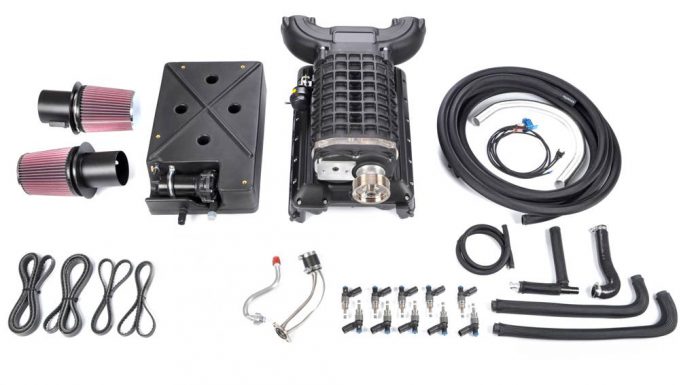 As mentioned the VF760 Supercharger provides 760hp and 600lb-ft of torque at 6.5 PSI and has been co-developed with Eaton. Completing the performance upgrade is a cast manifold integrated air/water aftercooler and a tuned ECU.