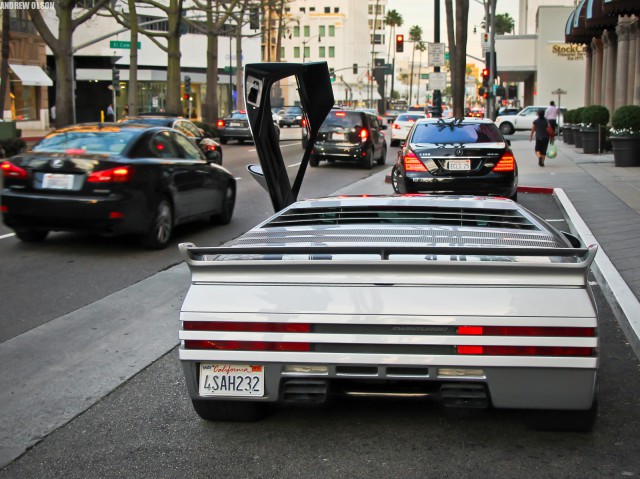 With just 17 Vector W8's being produced, the supercar has gone onto become a true collector's must-have and is still a household name for most automotive enthusiasts and thanks to its dramatic styling, and massive twin-turbocharged V8 racing engine, the Vector W8 also promised to be one of the world's fastest supercars in its hey-day.
As a matter of fact, Vector claims that the car could sprint all the way to over 220mph thanks to its engine delivering an impressive 625hp at 5,700rpm and 630lb-ft of torque. However, thanks to competition from the much more popular Lamborghini Countach and the Vector's near-$500,000 price tag, production ended just four years after it had begun.
However, a few Vector W8's are still kicking around and automotive photographer Andrew Olson recently stumbled upon the extremely rare Vector W8 in Beverly Hills!
Be sure to check out Olson's Flickr page for more pictures!