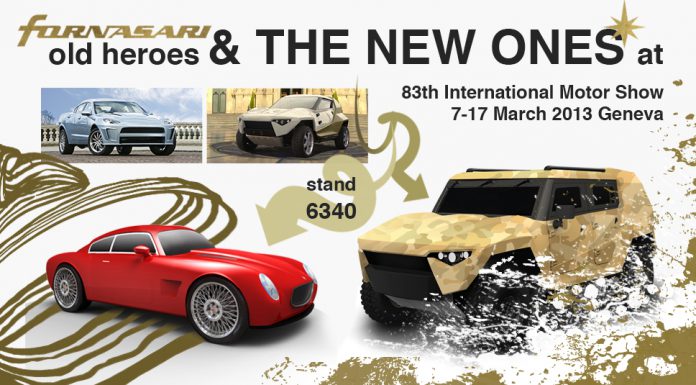 Little known Italian sports car manufacturer Fornasari is set to feature at the upcoming 2013 Geneva Motor Show and has just released an image showing the two new models set to make their debuts at the world-renowned show.
The red sports car you see in the above image is the Fornasari Gigi and was first previewed this time last year albeit only as a rendering. However, the 6.2-liter V8 powered Italian sports car which looks like an old Aston Martin and Austin Healy is set to make its world debut at the 2013 Geneva Motor Show in a couple of weeks.
When the Gigi was first revealed, Fornasari claimed that it could hit 100km/h in just 3.5 seconds and has a top speed of over 200mph, all while looking like a perfectly sculpted work of art. In addition to this, Fornasari is set to debut a new four-door variant of the Racing Buggy first previewed in late 2010, with the new model being seen at the bottom right of the above image.
Very few details are known about this car, except for the fact that it should feature the same 610hp engine as its two-door SUV variant.