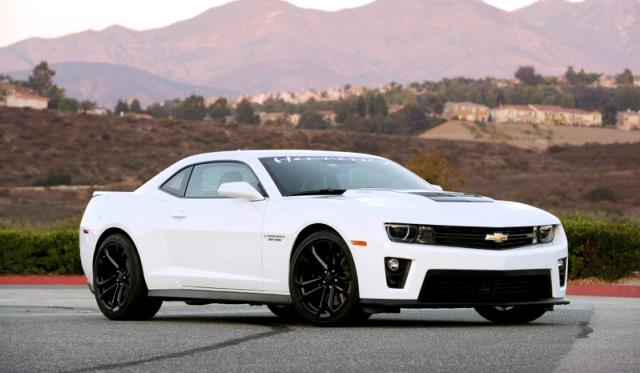 Some time back we brought you the Hennessey HPE650 and HPE700 Camaro details. Several have now left the production line and we recently found this white one, treated to the HPE700 package. Underneath it is a 2013 Chevrolet Camaro ZL1. Power is now rated at 700bhp at 6300rpm with a top speed of 203mph.
The package includes CNC Ported Cylinder Heads utilizing the HPE Air Induction System. The valvetrain parts are upgraded and also fitted is the custom Hennessey camshaft. Several other upgrades include Hennessey pulley, intercooler heat exchanger upgrade and a fuel system upgrade.
Other than the listed details above, the package also comes with a 160 degree thermostat, HPE engine management calibration and above all the car gets a dyno and road testing by Hennessey. Hennessey signatures are featured on the floor mats, exterior badging and also serial-numbered dash and plagues. It comes with a three year, 30,000 miles unlimited warranty.