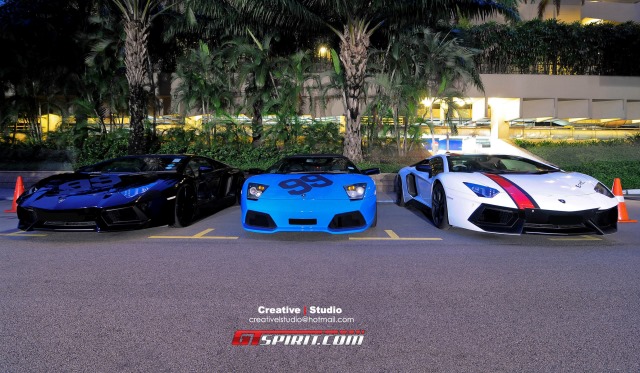 Lamborghini Singapore ushering in the Chinese New Year recently with a special Lamborghini meeting. This year, China is welcoming the Year of the Snake, following on from the Year of the Dragon. An estimated 200 million people travelled to be with their families in what was considered to be the biggest mass human migration on Earth.
The event organised by Lamborghini Singapore was held during the New Year's Eve and involved a gathering of several Lamborghini's from Singapore. The dealer held a dinner that saw guests alongside owners of the luxury sports car congregate in unity to usher in the Year of the Snake. Thankfully, Creative Studio attended the event and came up with the following gallery.
The gathering included the Lamborghini Murcielago, Lamborghini Gallardo and the Lamborghini Aventador all represented in large numbers.