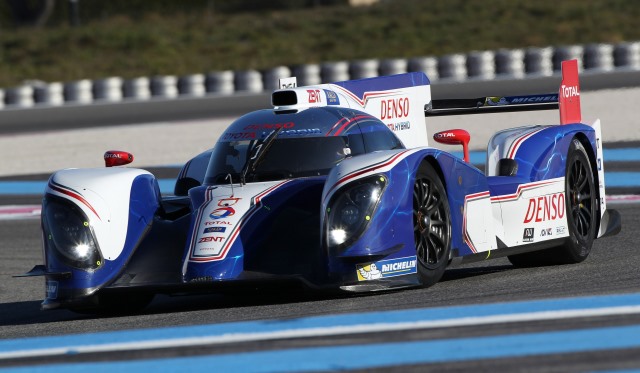 Toyota Racing unveiled the revised TS030 HYBRID car which will spearhead the team's quest for victory in the Le Mans 24 Hours and the FIA World Endurance Championship (WEC) this season. The car had a successful roll-out earlier this month and it's expected to begin the first full test of the 2013-specification TS030 HYBRID at Paul Ricard in southern France today.
Among the races it's expected to participate in include; Silverstone, UK on 14 April, Spa-Francorchamps, Belgium on 4 May, Le Mans, France on 22 June, Sao Paulo, Brazil on 1 September, Austin, United States on 22 September, Fuji, Japan on 20 October, Shanghai, China on 10 November and finally Bahrain on 30 November.
The team had an impressive debut at the WEC in 2012, where they had three victories in just six races, they are now eyeing wins in both the Le Mans 24 Hours and the WEC title. The team drivers include Alex Wurz, Nicolas Lapierre and Kazuki Nakajima who will team up again in the #7 TS030 HYBRID. The #8 will compete outside of Le Mans for the first time, with Anthony Davidson, Stéphane Sarrazin, and Sébastien Buemi driving.
The car features the Toyota Hybrid System, a unique super capacitor-based hybrid system delivers 300hp of boost automatically, on top of the 530hp generated by a 3.4 litre, normally-aspirated V8 petrol engine.
The car features a revised aerodynamic package, including an updated monocoque and will deliver improved performance whilst minimizing the impact of updated regulations in 2013 which increase the minimum weight for manufacturer LMP1 cars by 15kg.