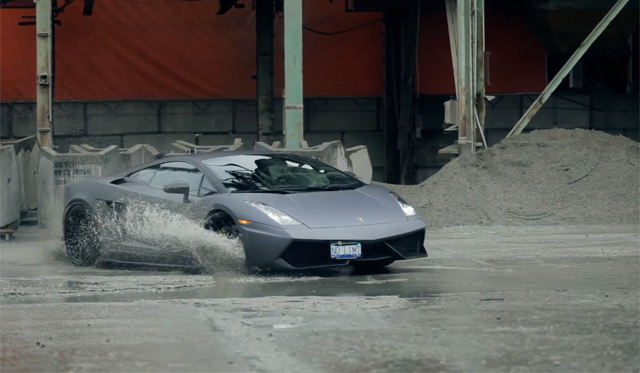 It's only been a couple of days ago since we brought you that infamous video of a Ferrari Enzo drifting and sliding through puddles and on gravel, and already the team at Daily Driven Exotic Cars and DMC Germany have come together to create a very similar video featuring a tuned matte-grey Lamborghini Gallardo.
Even though the following is only a trailer of the upcoming video, it does showcase some impressive powersliding through the mud and rain and is the perfect preview of what's set to be a truly intoxicating video.
Be sure to stay tuned to GTspirit for the full video very soon!