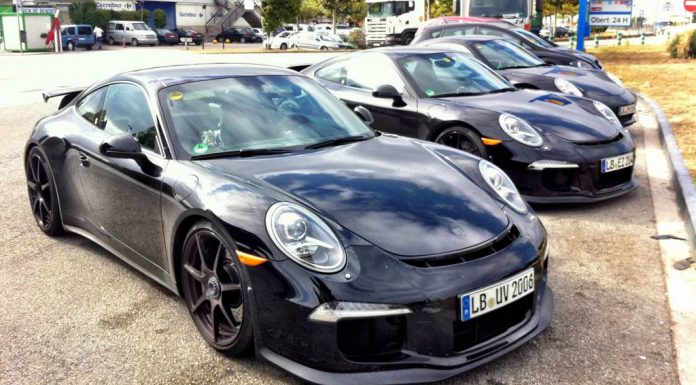 The launch of the hotly-anticipated Porsche 991 911 GT3 at the 2013 Geneva Motor Show is edging closer and now new details have emerged from an unnamed Porsche dealership confirming some of the previous speculation about the car we already knew, as well as releasing some yet-unseen specifications about the upcoming supercar.
First and foremost, the brand new Porsche 911 GT3 will feature a 3.8-liter, flat-six engine delivering 450hp and helping to launch the car to 100km/h in just 3.5 seconds, thanks in part to the fact that only a PDK-transmission will be offered.
Additionally, the new Porsche 911 GT3 is set to receive a revolutionary rear-wheel steering system and should be able to lap the Nurburgring-Nordschliefe in just 7 minutes, 34 seconds. Now while that may seem slow compared to the Nissan GT-R for example, keep in mind that the upcoming Porsche 911 GT3 won't be solely focused on lap times, rather as a tool to provide the biggest thrills to owners.