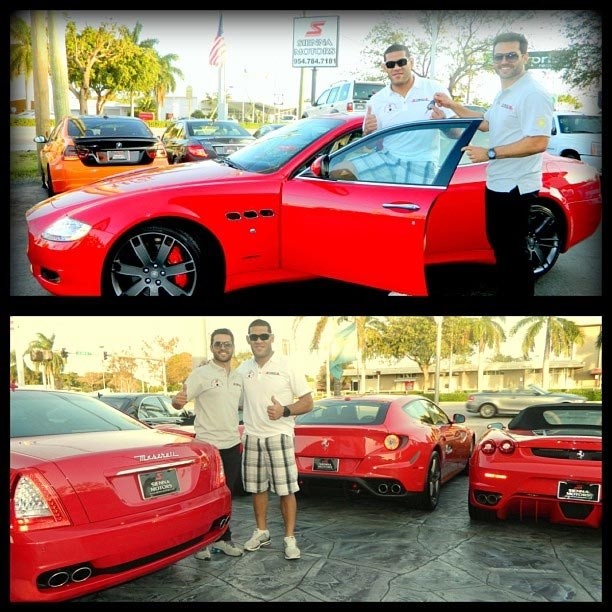 UFC fighter Antonio Silva has been awarded a bright red 2013 Maserati Quattroporte after a come from behind knockout victory over fellow fighter Alistair Overeem.
The fighter received the $126,000 Maserati Quattroporte courtesy of Sienna Motors of South Florida after he re-signed an ongoing contract with the exotic car dealership in one of America's richest locations.
The unmistakable bright red paintjob means Silva will unquestionably stand out in the Quattroporte wherever he goes!
[Via BJPenn]