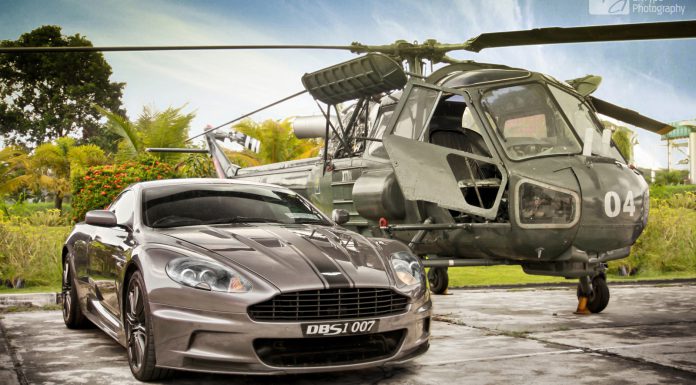 Our latest Photo Of The Day comes courtesy of anType on Flickr and pictures a dark silver Aston Martin DBS alongside of an army helicopter called the Westland Wasp HAS. 1.
Although the DBS has been effectively superseded by the brand new Aston Martin Vanquish, it's still one of the best Aston's produced in recent memory and is consequently a British supercar well worth featuring on GTspirit once more.
Be sure to check out more stunning photos at anType's photostream and on his Facebook!