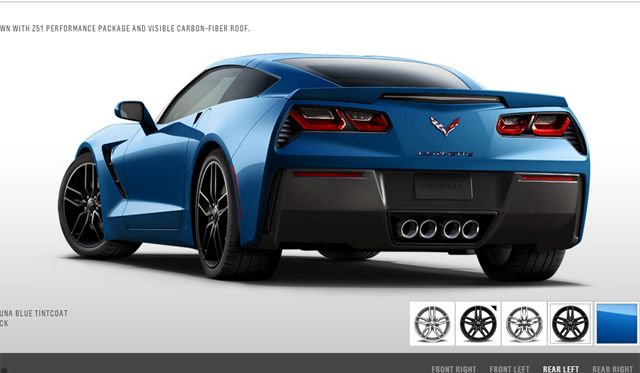 Ahead of the 2014 Chevrolet Corvette Stingray hitting dealerships across the U.S. in the third quarter of this year, Chevrolet has released the official online configurator of the 2014 Corvette Stingray to give prospecting customers, and Corvette fanatics like us, a chance to experiment with which paint schemes and options make for the perfect Corvette.
Just after the launch of the 2014 Corvette Stingray, we released an article of all the possible colors available on the upcoming American supercar, and even though the actual color palette is substantially smaller than that gallery would have had you believe, Chevrolet is offering some classic Corvette colors with the new Stingray, as well as some nice wheel options.
Be sure to check it out, and comment with what paint scheme you chose!
[Via Chevrolet]